History
Founded by Ernest and George Hamelin, a father and son partnership, Hamelin & Sons Service Station first opened in 1946 as a two bay gas station, selling Gulf products.
Joseph Hamelin, younger brother of George, known to most as "Moe" joined them as an employee in the late 1940's. During the 50's and 60's the brothers expanded their basic offerings to include full mechanical repairs including carburetor and automatic transmission rebuilding.
During this time, the facility also underwent its first expansion with the addition of a 3 bay work area behind the original building and an expansion of the property to increase parking.
Ernest retired in the early 70's followed by George in 1977.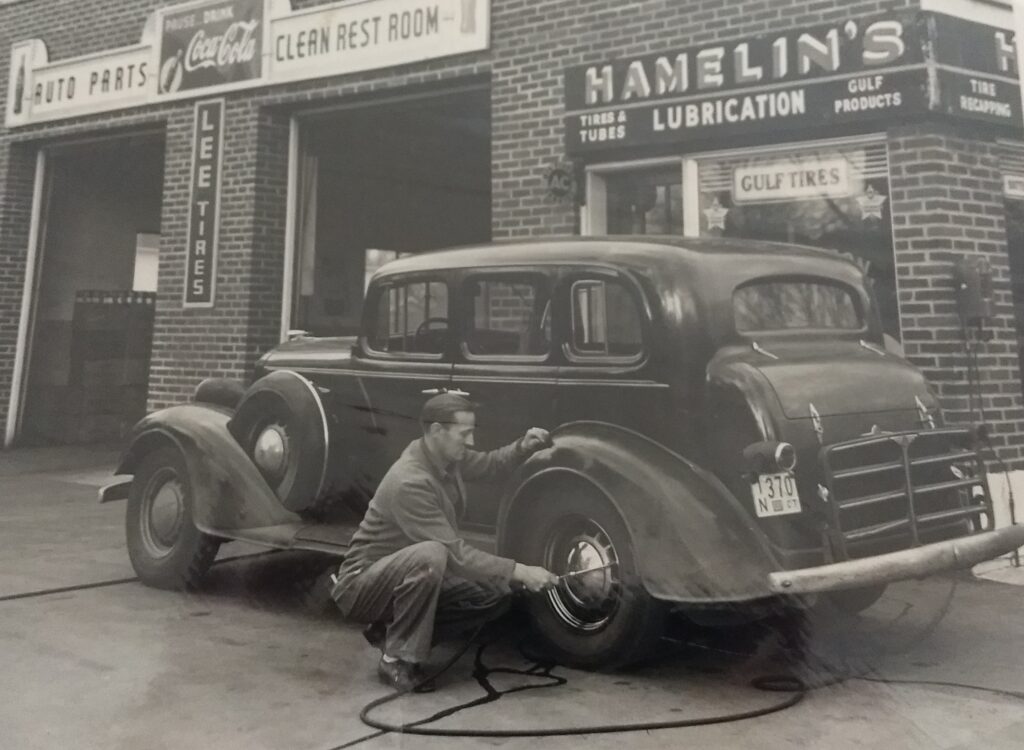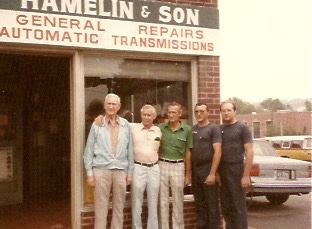 Moe took over the reins in 1978 along with his two sons, Michael, who started working in 1972 and David, who joined in 1978.  Over the next few years the business expanded again adding towing service and the first electronic engine analyzer.
Upon Moe's retirement in 1984, Michael and David took the next steps to expand the business.  A sixth service bay was added in 1985 and computerization of bills and records followed in the early 1990's.  The entire facility was air conditioned in 1994 to provide a better working environment.
In 2000, the decision was made to eliminate gasoline sales and remove the pumps. This allowed for the expansion of the office area to provide a more professional greeting area for the customers.
David Hamelin retired in January 2019 and Michael Hamelin remains as the family owner.  Michael started as a floor sweeper in 1972, eventually moving up to technician and earned his full certification as Master Technician in 1977. He continues to maintain that certification today. In 1991 Michael was honored as Connecticut ASE Technician of the Year and was a finalist for the National Award.
Over time, Hamelin & Sons has continuously updated the equipment and facility to provide for the needs of a constantly changing industry. Moving forward, Hamelin & Sons will continue with their tradition of personal contact with the customer where the owner or the technician are directly involved in providing quality and thorough auto repairs.